Introduction
Contributing to Singapore's Manufacturing Future through AM
Supported by the National Research Foundation and in partnership with the SPRING Singapore and Economic Development Board, NAMIC is organising a series of Additive Manufacturing (AM) Summits targeting the following core industries:
 Precision Engineering
 Aerospace/ Defence
 Health Science
 Emerging Applications
 Marine Offshore/ Oil & Gas
Intended to bring together high-level decision makers, AM practitioners, regulators and investors. The summits aim to bring to the forefront latest AM developments from around the world, as well as help make sense of how Singapore will play in this "new industrial revolution".
Precision Engineering Summit
Monday, 23 January 2017, The Pan Pacific Singapore
Precision engineering sector in Singapore, with over 2700 firms, is one of the largest segment of the manufacturing industry with significant contributions to core segments like aerospace, MRO, oil & gas, offshore & marine and semiconductor manufacturing. With unique demands for very low manufacturing tolerances, low volume and higher value for their outputs, precision engineering industry is an ideal candidate to integrate additive manufacturing.
NAMIC AM Series' Precision Engineering Summit on 23 January 2017 will bring together 250+ high-level decision makers, MNC manufacturing firms, regulators and investors.
Through ROI Case studies, technology highlights, panel discussions, round table debates and AM Entrepreneur showcases – the event will provide the latest AM developments from around the world, as well as feature Singapore's capabilities in this new industrial revolution.
Who Should Attend?
Job Title
Head
Lead
Director
President
Vice President
Engineer
Chief Engineer
Manager
General Manager
Function
Additive Manufacturing
3D Printing
Production
Manufacturing
Engineering
Advanced Manufacturing
Future Manufacturing
Digital Manufacturing
Business Development
Sales
Marketing
Industry Verticals
Aerospace companies
Contract Manufacturers
Precision Engineering companies
Component Manufacturers
Oil & Gas manufacturers
Offshore and Marine contractors
Semiconductor Manufacturing Firms
Medical equipment and component manufacturers
Are You A Precision Engineering Firm?
Following are the outcomes you can expect at the event:
Understanding the value proposition for integrating AM into your manufacturing
Learning the cost effective translational research in Singapore and its commercial benefits for your productivity
Partnering with government agencies, IHLs, AM firms to improve efficiency in AM integration
Getting seed project co-funding for AM initiatives
Adopting AM technology with minimal or no risk
Guest-of-Honour
Conference Venue
The Pan Pacific Singapore, Ballroom
A resplendent setting featuring state-of-the-art technology and facilities which will elevate your business event with the presence it deserves.
Agenda
Time
Programme
08:00 am

Morning Coffee & Tea & Registration

08:45 am

Guests to Be Seated

09:00 am

Opening Remarks by Session Chair

Ong Ken Lip, Business Development & Strategic Partnership Director, NAMIC

09:10 am

Welcome Address

Dr Lim Jui, Chief Executive Officer, NTUitive

09:20 am

Introduction to NAMIC

Dr Ho Chaw Sing, Managing Director, NAMIC

09:30 am

Opening Speech by Guest of Honour

Mr S Iswaran, Minister for Trade & Industry (Industry)

10:00 am

The Road Ahead for Manufacturing in Singapore: Advanced Manufacturing, Digital Factory and AM's Role

Global AM practices and implications for Singapore
How should AM impact your company's go-to-market strategy?
Identifying and maximizing value capture from AM
Sustainable AM Business models relevant for PE companies

David Garcia, Principal, A.T. Kearney

10:30 am

Morning Networking Coffee Break

10:55 am

Session Chair Remarks

Dr See Kwang Seng, General Manager, Poly Projects Sdn Bhd

11:00 am

Panel Discussion 1: Collaborative Approaches in Developing Precision Engineering Industry and Auxiliary Industry Segments

Skills development in precision engineering industry:
Sourcing new technologies for AM industry development
Integrating academic and research capabilities into AM and PE manufacturing
Creating viable regulatory environment for AM adoption

Panelists:

David Wong, Head/Additive Manufacturing Innovation Centre, Nanyang Polytechnic
Zhou Simin, Vice President, UL
Sean Looi, General Manager, Creatz 3D
Silas Daiber, Head of Additive Manufacturing Center – Research, DMG MORI
Dr Gary Ng, Group Manager for Additive Manufacturing, Advanced Remanufacturing and Technology Center (ARTC)

Moderator: Ong Ken Lip, Business Development & Strategic Partnership Director, NAMIC

11:40 am

Overcoming the Barriers to 3D Printing Adoption and How AM Simulation Software Can Help Companies Address these Challenges?

Joint Presentation:

Zhou Simin, Vice President, UL

Dr Brent Stucker, CEO, 3DSIM

12:20 pm

How PE companies can leverage on Singapore's AM R&D landscape

Singapore's AM R&D landscape
NAMIC's role within AM landscape
Industry-IHL collaboration frameworks
Testing and certification guidance program

Ong Ken Lip, Business Development & Strategic Partnership Director, NAMIC

12:45 pm

Networking Lunch

01:30 pm

Industry Case Study: Driving Successful Integration and Adoption of Additive Manufacturing

Understanding how AM technology can help reduce new product development process schedule substantially
How does tooling like jigs & fixtures made with AM technology and design for AM help reduce cost and increase precision
How can new application of specific AM technology together with innovation and other emerging technologies be used for validation of product parts

Rajeev Sharma, Head – Proto Manufacturing Factory, Global Centre for Innovation and Technology, Hero MotoCorp

02:00 pm

Additive Manufacturing and Conformal Tooling

Miles Podmore, CEO, Eye2Eye

02:30 pm

Panel Discussion 2: Creating New Lines of Business in Existing PE Manufacturing through AM

Brainstorming how AM could lead to new segments in your manufacturing activity
Understanding the current barriers to adoption and overcoming them
Identifying the current gaps in the AM solutions space that might be beneficial for your business
Exploring new opportunities in AM supply chain

Panelists:

Rajeev Sharma, Head – Proto Mfg Factory, Global Centre for Innovation & Technology, Hero MotoCorp Ltd
Ralf Frohwerk, Head of Global Business Development, SLM
Chee Teck Lee, CEO, Moveon Technologies

Moderator:

John Lu, Director – Advanced Manufacturing, SPRING Singapore

03:10 pm

Afternoon Networking Coffee Break

03:40 pm

The Manufacturing Landscape in Singapore and its Impact for Regional Industries: The Road Map for Digital Manufacturing

Achieving high value low mix manufacturing as a long-term objective: the plans, policies and investments
Singapore's manufacturing industry: the evolution towards digital manufacturing
The role of precision engineering in high value manufacturing
Additive manufacturing and why is it crucial for Singapore's plans?

Joint Presentation:

Kelvin Zin, Head of Precision Engineering, EDB

Dr Satish Lele, Senior Vice President – Manufacturing, Frost & Sullivan

04:10 pm

Highlights of Successfully Integrating 3D Printing Research into Commercial Applications: 3D Matters

Matthew Waterhouse, Chief Executive Officer, 3D Matters

05:35 pm

End of NAMIC AM Series – Precision Engineering Conference
Speakers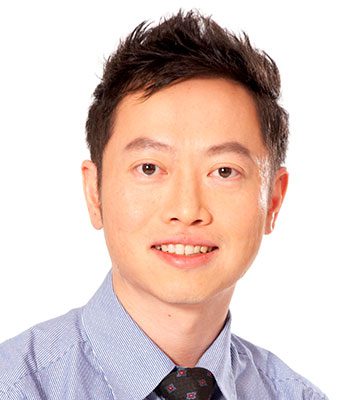 Registration
Registration is Closed.